Leading Parent Partnership Award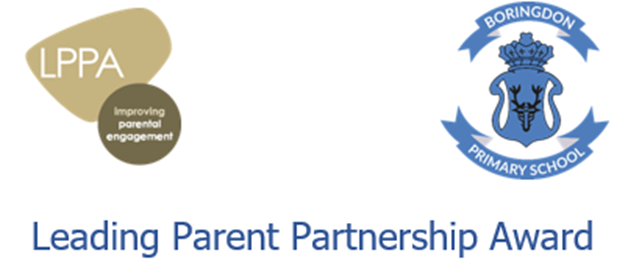 Our Commitment to Leading Parent Partnership Award
At Boringdon Primary School, we value the support and contribution our parents and carers make to their children's education. We aim to support our families in a variety of ways and are hoping to have our excellent partnership recognised by being awarded with the Leading Parent Partnership Award (LPPA).
LPPA:
Supports the effective transition of children and families through or between schools
Increases participation in school life by including all groups of parents in their children's learning and in developing their own learning.
Improves communication by ensuring school is a welcoming, communicative and friendly place for parents.
Provides clear guidance on the responsibilities of parents, school and pupils and enhances the induction process.
Helps to support the production of parent-friendly policies to establish effective home-school links.
How can families help us gain the award?
Read all information that we send out.
Come along to events we organise if you are able.
Complete any questionnaires or feedback slips as honestly as you can.
Please see the website or Mrs Jenkin or Mrs Connett for further details:
admin@boringdon.plymouth.sch.uk