Friends of Boringdon
---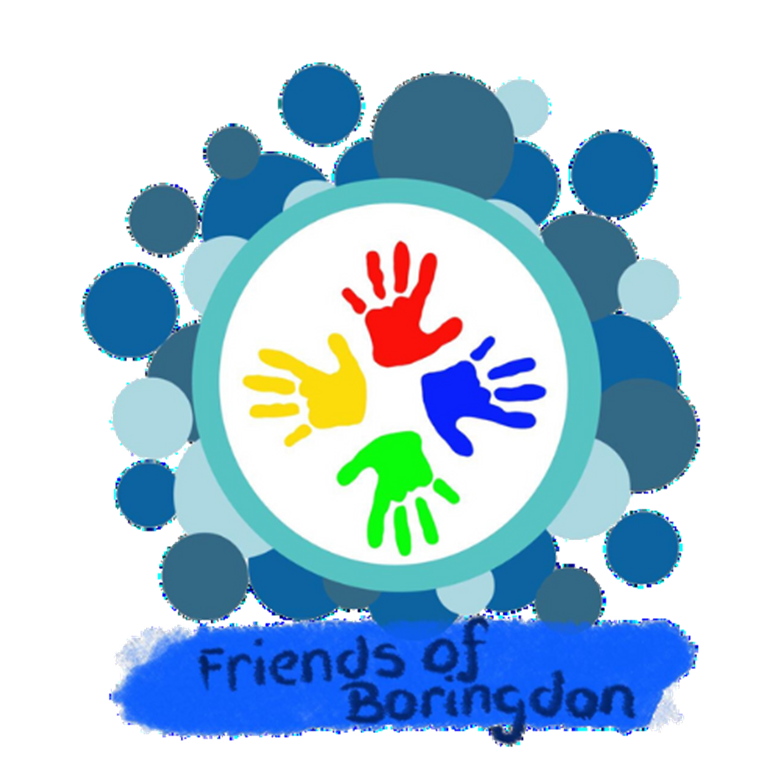 About the Friends of Boringdon Primary School

The Friends of Boringdon Primary School was set up in 2007 to enhance the relationship between the school, the parents and the children. We hope to enrich the experience of all the parents and children who are part of the school community, and aim to do this through enjoyable events and activities, artistic and sporting events, and by supporting school performances. Thanks to the generosity of families and friends, we raise funds from many of our events which are then used for projects which benefit the whole school. Amongst other things our fundraising efforts have provided a shelter and story-telling chairs in the playgrounds, totem poles to enhance the nature area below the field and the replacement of the sound system in the school hall. We have also recently funded a replacement server for the Computing Suite and playground markings.

We are always grateful for any time you can give to help with activities. If you are able to help out at anytime or would like to find out more about the group, please contact us on the email address shown above and we will get back to you. Please request to be part of our mailing list, so that you receive all the latest information and minutes of our meetings.

The Friends of Boringdon is your group. All parents are members and the committee represents you. The committee consists of parents who have children currently attending Boringdon Primary, and our Family Liaison Administrator works alongside us as an associate committee member, providing a valuable link between the group and the staff. Members of teaching staff also attend our meetings. Anyone is welcome to talk to us about a Friends activity. We welcome new ideas and feedback on all our events – past, present and future. There is an AGM each summer term, when the outgoing committee report back to the group on the year's events and the new committee is elected. If you would like to find out more about being a committee member, contact one of the current committee.

Listed below are some of the events we have organised or been involved in:

Quiz nights and bingo night for Parents
Film Nights for the children
Discos for the children
Year 6 Leavers' Disco
Entertainment for the children including Billy Wiz and Jungle Jim
Reduced price theatre tickets at the Theatre Royal
Cake sale
Children's Christmas cards
Refreshments at various school events
Sports Days
Ladies night
Summer Fair
Friends meetings are held each half-term and details are found in the weekly school newsletter. Meetings are minuted and copies are available by email. All parents are welcome at all meetings, so please come along.
Contact us on friendsofboringdon@gmail.com