British Values
Promoting fundamental British values – Spiritual Mural Social & Cultural Learning
At Boringdon Primary School we ensure that through our school ethos, daily school life, relationships, vision, values, rules, curriculum and teaching we relentlessly promote tolerance and respect for all cultures, faiths and lifestyles. We value the ethnic backgrounds of all pupils and families and undertake a variety of lessons to celebrate and explore these alongside other cultures in our country.

We have found this approach to be enriching for all parties as it teaches tolerance and respect for the differences in our community and the wider world.
We believe that we have a duty to prepare our children for life in modern Britain and to keep them safe.

The DfE have recently reinforced the need "to create and enforce a clear and rigorous expectation on all schools to promote the fundamental British values of democracy, the rule of law, individual liberty and mutual respect and tolerance of those with different faiths and beliefs".

Please follow the link below to see the advice from the Department for Education that has been given to all maintained schools.
Advice from the Department for Education
http://www.gov.uk/government/publications/promoting-fundamental-british-values-through-smsc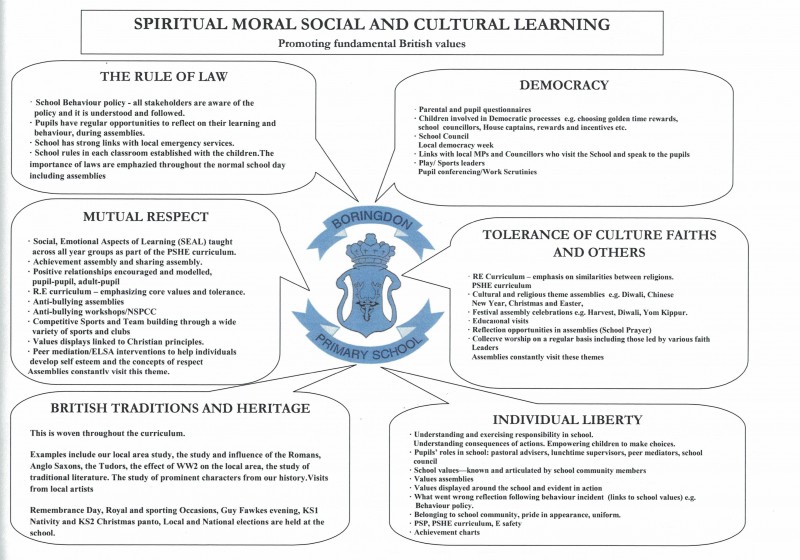 Spiritual, Moral, Social & Cultural Learning at Boringdon